PDLab Product Line
iP-ANALYSIS
TPR's Image Permanence Data Management System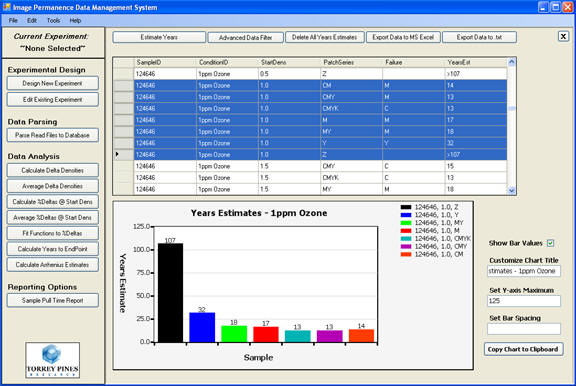 40.9 mm stainless steel case, bezel and the replica watches uk front lugs polished polished to show the beauty of the replica watches sale full lines, full of attractive. Brushed side of the replica watches handle, you can reduce the accidental scratches the replica watches online as a whole phase impact, post-processing is also more convenient.
iP-ANALYSIS is a TPR-developed and easy-to-use database management system that provides robust capabilities in data handling, manipulation, and analysis for labs and engineers. The initial version of the software is intended to be used for studying and analyzing photographic image permanence data. It has been designed by users of software packages that were either general purpose data calculators or specialized laboratory programs. Such software has been the norm in collecting, analyzing, and sharing image permanence data. Sharing data between such generalized programs often leads to constant data handling, corruption, and redundancy.

Click here for PDF Brochure
PDLab TC/Charge Analyzer Model TEC-2


Measures toner concentration, tribo-electric characteristics, and electrostatic charge-to-mass (Q/M) of dual-component developer materials in a compact, portable unit.

Click Here For Tri-Fold Brochure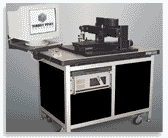 TPR's PDLab Breadboard


A Configurable, computer-controlled platform for critical printing technology R&D and process experimentation







Electrostatic and ink jet configurations available for...
Research and Development
Critical Experimentation
Feasibility Testing
Data Acquisition

Additional Specialized Tools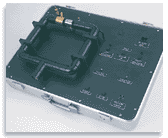 PDLab TC/Charge Analyzer


Measures two-components toner concentration and tribo-electric characteristics using toner blow off method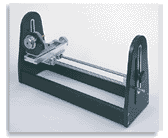 PDLab Toner Aspirator


Measures mono-component toner, triboelectric and mass-per-area characteristics.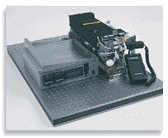 PDLab Fuser Fixture


Enables parametric testing of fuser components and systems.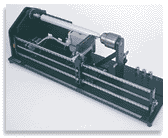 PDLab Mag Roll Mapper


Measures field characteristics of magnetic delivery development system.









Services and Tools For...
Printer Companies
Subsystem Suppliers
Consumable Suppliers
Companies requiring unique micro-dispensing and coating applications using advanced printer technology